Sizzix Stamping and Embossing stencil, Sizzix, ThinLits - Flower, Zinnia
Stamping and Embossing stencil
Sizzix,
ThinLits,
Flower, Zinnia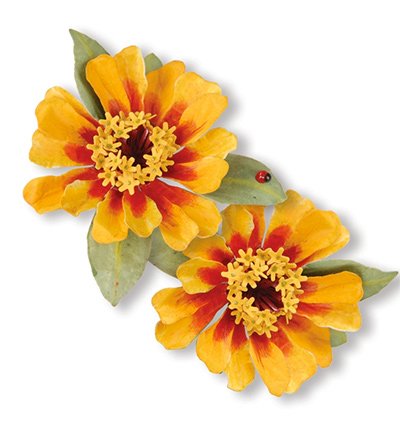 with this cutting dies many different variations of flowers can be made !! These stencils are made of metal for stamping, embossing and stencilling with all punching machines. For punching of paper, cardboard, fabric, felt, etc. to use several parts in one set and each part more times, individually or in combination with others.
Instructions:
No specifications found...

SPECIAL EDITION, Limited, set StaZon color, light colors, a set of 6 colors !! Coordinated Farbe.Diese stamp ink is waterproof and can be used on paper, glass, plastics and other smooth surfaces.

SPECIAL EDITION, Limited, Set StaZon Distress color, deep colors, a set of 6 colors !!

4 template size: ø 1.2 to 10 cm, Spellbinders are metal stencils for cutting or punching paper. The punched motives can'm used for various decorations ...
Checkout has been disabled: WE MOVED "www.Hobby-crafts24.eu"