Sizzix Sizzix, Bigz, punch template
Sizzix, punch template
Bigz L,
Nicholas sock, 3D,
658 742
Sizzix Bigz XL, Stocking Gift Holder
Sizzix Bigz XL, Stocking Gift Holder - Large Bigz XL template for punching fabric, felt, paper and other materials. The Nicholas sock has finished stamped and assembled about the following dimensions 4 "x 5 1/8". This corresponds to about 10 x 13cm. This size can thus be already make socks for Christmas party or as Advent boots. Also available on cards or gift packaging is stamped stocking this a real eye catcher. A Santa Claus stocking or a Christmas stocking may be using this template and a corresponding punching machine such as the Sizzix Big Shot, just do it yourself. Click here to see a picture guide that shows which parts are stamped and how they are put together.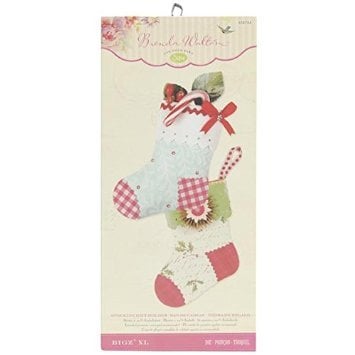 And here's a video as an application example
No specifications found...
Checkout has been disabled: WE MOVED "www.Hobby-crafts24.eu"