embossing Präge Folder Embossing Folder: Themes Bee
Embossing Folder: Themes Bee
10,8x14,6cm
Embossing Folder, Strong imprint of positive and negative side. This folder can be opened, in between the paper or cardboard is placed. Embossing for all commercially available embossing machines suitable.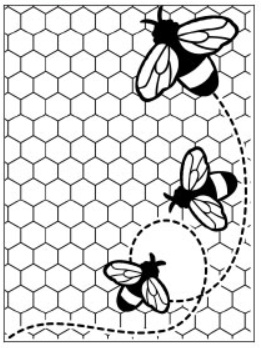 No specifications found...

Totally cute! Wild Rose Studio, rubber stamp, bees and a muffin / cupcake

8 stencils of Elizabeth Craft Design

Pretty Motif Buttons, 15-30 mm, insects, to beautify of accessories to decorate your scrapbooking art, card making, sewn projects and much more.
Checkout has been disabled: WE MOVED "www.Hobby-crafts24.eu"