Jewelry Storage
Jewelry Storage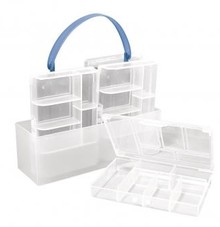 Kept clean and tidy The ideal way small scrapbooking accessories. In the sorting is sufficient space for beads, brads, eyelets and more. With one handle, you have all the materials at hand. So making crafts fun ...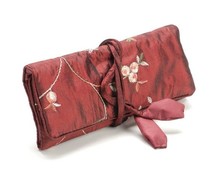 Elegance Jewelry roll, brown, 19x 26cm, embroidered with small florets. For jewelry storage.
Checkout has been disabled: WE MOVED "www.Hobby-crafts24.eu"