Joy!Crafts und JM Creation Glace paper, A4 2x8 designs
Glace Paper
A4 / 2x8 designs
Block A 4 with 2x8 different, coated papers. These can be colored with chalk, etc. according to your wishes.
Have you seen the "Glace Paper" by Joy Crafts?
there are strong sheet of paper with beautiful designs.
Go With Ink or Chalks on the subject, so the pretty designs comes lifted so previously. This variety in color, fabulous!
In the example Perlmut are taken Chalks.
This paper is really awesome. Dyeing it, and only then the printed motifs emerge. The block is in A4 has 2 x 8 designs.

This is truly magical and fun.

The new banner punch with matching stamps and the flowers leave paper beautifully to advantage.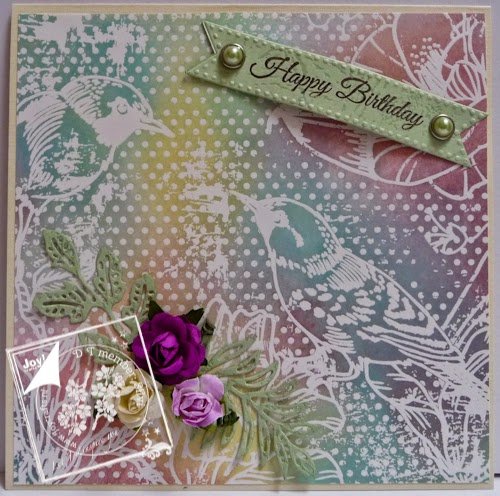 Info: Nor nog Low stock - order quickly!
Chalks see also HERE
Mask with branch and flowers can be found HERE
No specifications found...

Craft shop, craft supplies, cards for crafting, Paper Crafts, craft ideas, wedding decoration, decoration make yourself, kids birthday crafts, kindergarten crafts, embossing, cutting and scrapbooking, shabby vintage, vintage style, vintage online sho...

Joy crafts, Cutting & Embossing - Icicles, punching and embossing stencils
Checkout has been disabled: WE MOVED "www.Hobby-crafts24.eu"