Gift Certificates from 15 € to 50 €
We create gift certificates for any occasion.
If created by us in the desired languages!
For Christmas, there is a Christmas voucher
in selection: 15 € to 50 €
For Christmas coupon: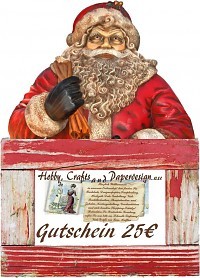 No specifications found...
Checkout has been disabled: WE MOVED "www.Hobby-crafts24.eu"