EK Succes, Martha Stewart Martha Stewart: pillow box tool
Martha Stewart: pillow box tool

Pillow to Schacht elk produce itself,
in 3 different sizes
practical, simple and fast!
This tool creates gift boxes with just a few simple steps. Simply fold and cut to the desired template to create a perfect box. Gift boxes can be produced in three widths and unlimited length. Includes a 3-piece embossing stencil and Resection System Template , 1 slitting tool, 2 blades and extra blade storage in the base.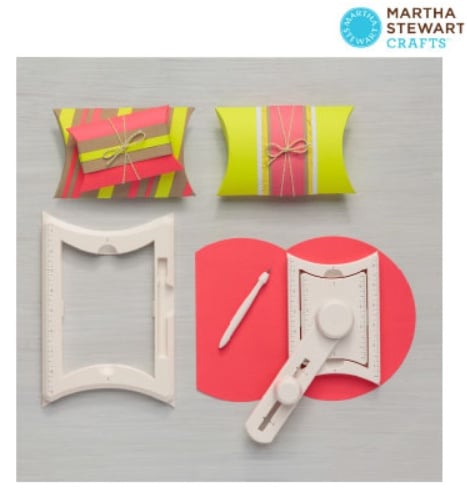 Video Tutorial:
Merken
Merken
No specifications found...
Checkout has been disabled: WE MOVED "www.Hobby-crafts24.eu"