DEKOBAND / RIBBONS / RUBANS ... Scene Tape "Rose Design", W: 15 mm, 2x5 m
beautiful motive Tape "Rose Design"
B: 15 mm,
2x5 m
Pack of 2 different styles of 5 m.
Self Washitape / paper tape with a matte finish.
+ Guidelines for a romantic greeting card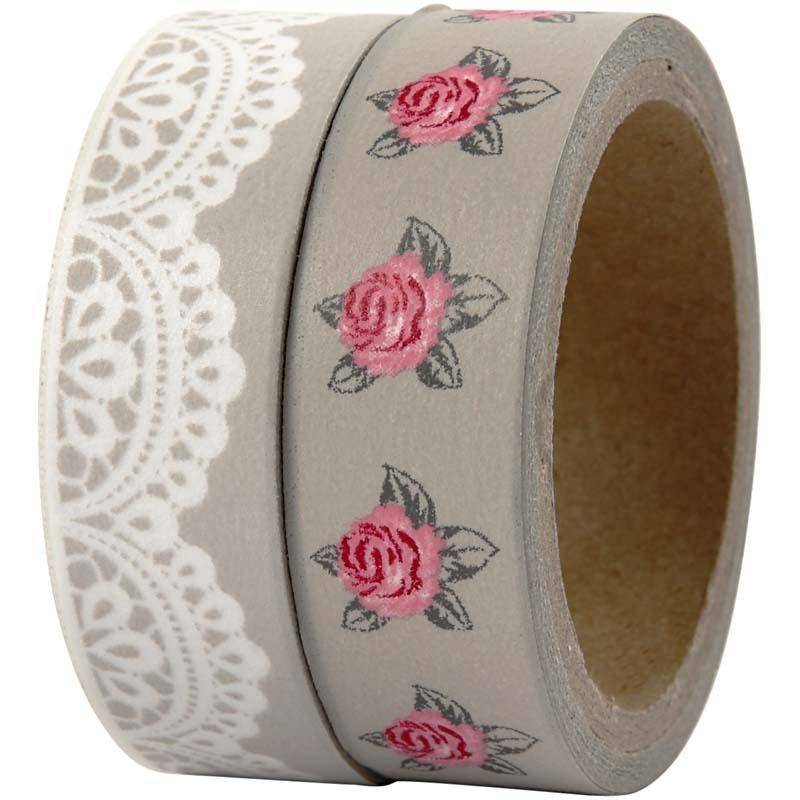 No specifications found...
Hobby, Crafts and Paperdesign