Crafter's Companion Stamp + base tap Map: Girl with Cupcake
Transparent stamp + base Stepp card in white!
Stamp size: 15 x 10 cm,
7 Topics: Girl with Cupcake
Beautiful designs with variety of combinations. This stamp designs are easy to place, self-adhesive on acrylic stamp block, easy to clean with water and reusable. To succeed in any design.


Silicone stamp processing:
Pull silicone stamp from the backing paper and place it on the acrylic block. Color with a foam stippling lightly dab on the raised areas of the stamp.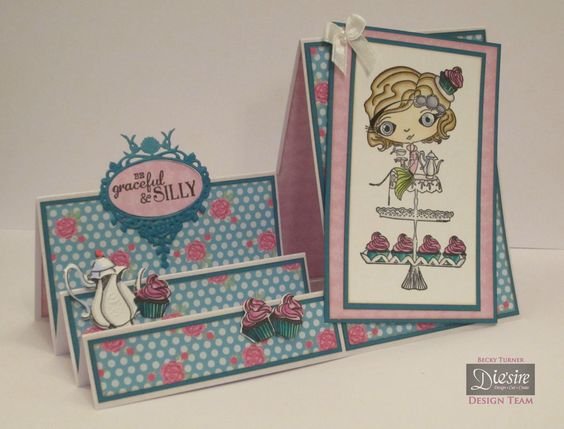 No specifications found...
Checkout has been disabled: WE MOVED "www.Hobby-crafts24.eu"