BASTELSETS / CRAFT KITS: Complete card set, winter landscapes for 6 tickets!
ONLY have 2 sets available!
Bastelset, Winter Scenes
Content for 6 cards:
2 die cut sheet A4,
6 printed and embossed Double cards DIN long,
1 sheet pads,
6 matching envelopes,
1 instructions
Idea: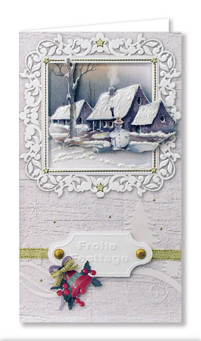 Remember
Remember
Remember
Merken
No specifications found...
Checkout has been disabled: WE MOVED "www.Hobby-crafts24.eu"