Bücher und CD / Magazines 3D Book A5, women with hat
Decoupage,
3D Book A5,
Ladies with hat,
12 sheets
hübche 3D sheet for the design of 12 cards in
Combined with cutting and embossing stencils and
many other card technologies.
Example with a 3D sheet from the 3D book,
with cutting and embossing stencil and various ornaments,
as well Perlenband and Marianne Design Flowers.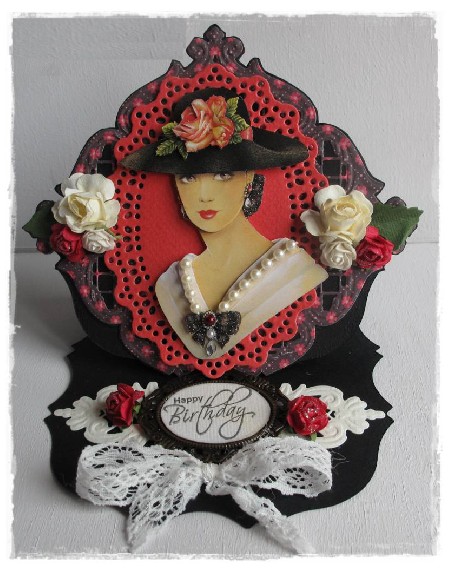 No specifications found...
Checkout has been disabled: WE MOVED "www.Hobby-crafts24.eu"